REGARDING YOUR LLC, CORPORATION OR SHELF REQUIREMENTS READ THIS, IT WILL SAVE YOU $$!
OR IF YOU ALREADY KNOW WHAT YOU WANT, GO TO THE ORDERS FORMS LINK ON THE LEFT!
Lets have a meeting regarding your company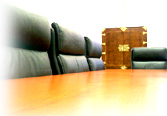 and its organizational requirements or as we like to say, let us help you get it right the first time. Often the bulk filing companies say we can do it fast and cheap (we are faster and less expensive), to start how and where should your company be organized, those guys don't know, so rather than wasting your money lets see what your proper organization should be, to do this please read on.
If you are running a business in a state that only does business in that state you should file there unless you plan on expanding. In most states you can now do your own filing of an entity without assistance. Or if you do business in multiple states or Internationally you will need help, the first subject in filing is "domicile", or what should the residence of the company be. To understand domicile of a corporation, Articles are its birth certificate and like yours it has nothing do with your residence then per the constitution you or an entity may do business anywhere in the country, without having to register. So the two main decisions are file a what and the where which evolves around two questions?
The next decision is to chose either an LLC which is a partnership or a Corporation which is a separate entity, often the wording limited liability seems to mean more protection which is not true. A Corporation is usually the best route for operating a business, often there is confusion regarding C vs S corporations all Corporations are C then to be an S you go to IRS and tell them you want it taxed on your SS #, normally S stands for stupid! Now if you need help at this point call lets talk, are you still with us? Lets go on with where to file.
Delaware is often heard as the state to incorporate, however they do not allow foreign domicile which means your address is where you company will be domiciled so why not use your own state to incorporate, which we mentioned in the beginning. Nevada/Wyoming is the way to go, where you can have asset protection and no taxes with the least annual fees, Wyoming is now preferred for incorporating then use Nevada for domicile. Understand incorporating does not mean the company is domiciled there, we domicile our clients in Nevada, you save $650 annually in filing fees using this organizational concept. One disadvantage with Wyoming they do not have Corporate charging order protection, if you might get sued ask us about this.
In our business packages we offer a legitimate individualized business address, EIN, Bank Account, you may see order forms in the left column to review what we offer with fees.
When you call we provide assistance placing your order or if you have technical question, Wayne will assist, who has a Masters in corporate law, rather than the competitors who offer a salesman that are trained to say what sells their products. That Masters is outlined in "corporate law definitions" see link to the left, now to go on call 702-227-2244, email DCS@inclegals.com.
We look forward to hearing from you!